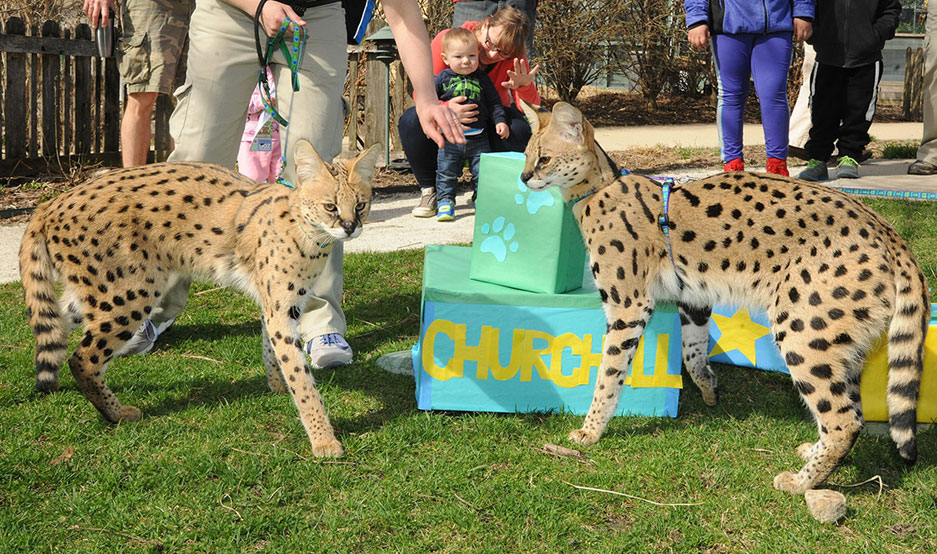 It was a double birthday party last April 12 as Brookfield Zoo's animal care staff celebrated the first birthdays of serval brothers Churchill and Kyan. The staff presented the serval cats with meat cakes and a "stick" candle. They also wrapped boxes with their names and filled them with enrichment items.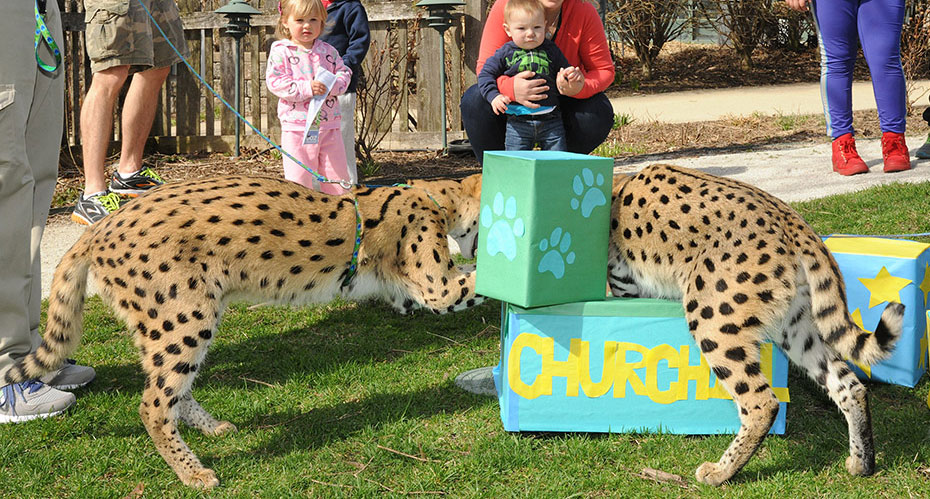 Servals are medium-sized cats from Africa. They are tall, lean, and can run very fast. They can run up to speeds of 45 mph and can jump high up to 10 ft. in the air to catch prey.
Party for the Planet
Guests can get an up-close view of the serval and learn more about the species during
Party for the Planet
on Sunday, April 19. The animal care staff will be hosting special Zoo Chats at 10 a.m., noon, and 2:00 p.m. in the Bison Pavilion. In addition, guests can also learn ways to make a difference for the planet.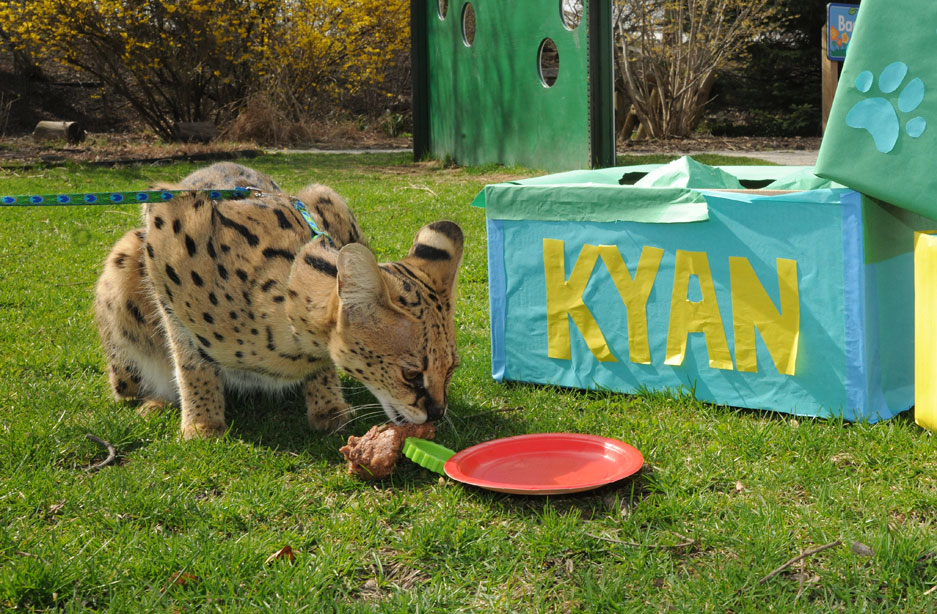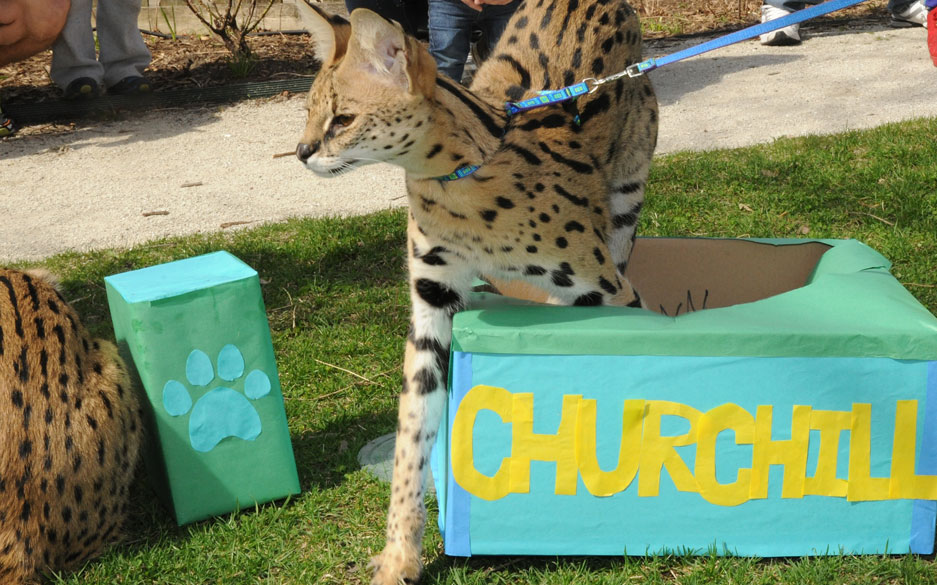 The serval brothers Churchill and Kyan are part of Chicago Zoological Society's Center for the Science of Animal Care and Welfare
Animal Ambassador
program.