The creatures are being nursed back to health after years of abuse
SIMEON TEGEL
Lima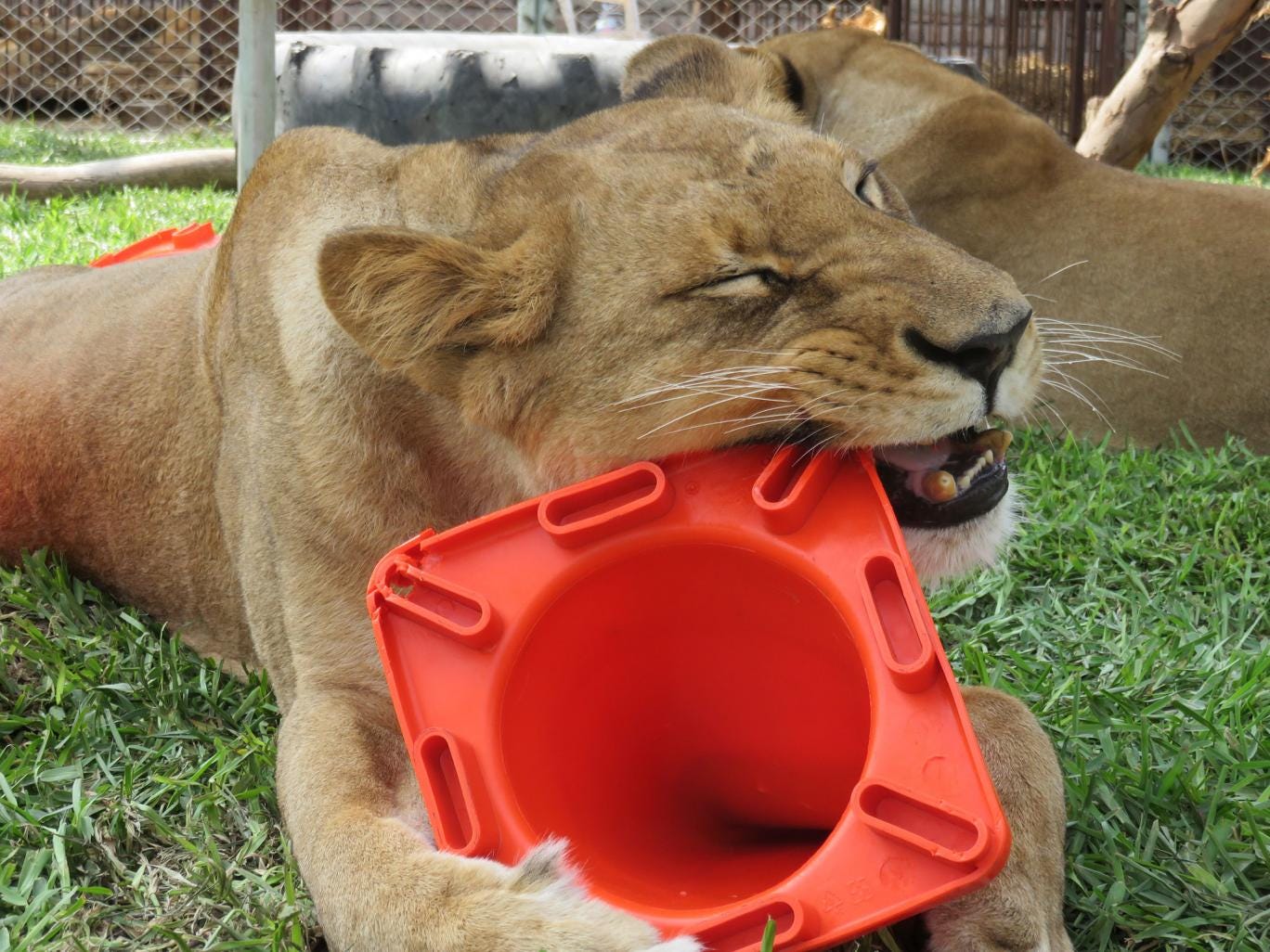 The traffic cones last a day, the giant bags of catnip a few minutes, the footballs just seconds. In a temporary compound in a dusty, down-at-heel suburb of Lima, the toys, and the stimulation they provide, are among the first treats that 24 lions rescued from Peruvian circuses have ever experienced.
The big cats were seized, with the aid of local authorities, by Animal Defenders International (ADI), a British charity that first campaigned for Peru's ground-breaking 2011 national ban – which the UK and US have yet to match. After years of abuse, often being fed a meagre diet of chicken feet, and only ever briefly escaping tiny cages to provide a spectacle for circus-goers, the creatures are being nursed back to health.
In November, with nine more lions from Colombia, they embark on the final stage of their journey, on a chartered plane, to a new life of relative freedom in a South African sanctuary. The airlift is thought to be the largest ever of big cats. All were born into captivity, says ADI President Jan Creamer, with many having been declawed. Others have wasted muscles and broken teeth, the result of being "disciplined" with crowbars. A couple are nearly blind due to a lack of veterinary treatment.
That means none have the hunting skills needed to be released into the wild. Instead, their new lives at the private Emoya Big Cat Sanctuary, in Limpopo province, will be the perfect finale to a story that might have seen them otherwise being put down.
Several of them who arrived badly underweight are piling on the pounds. The lions, which are social animals, are also being carefully introduced to each other to allow them to form prides. They are also being microchipped to allow easy tracking of them at Emoya.
source